Djuice & Redbull Street Style Football tournament kicked off in Karachi last night. The event looked promising, and its about time that such brands are taking initiatives and bringing an urban sports culture in Pakistan. It is a World Wide football tournament and 16 best football freestylers from Karachi, Lahore and Islamabad had to compete it out to fly to South Africa to face global competition in the Redbull Street Style 2010.
The following is a pre-event practice video by one of the participants: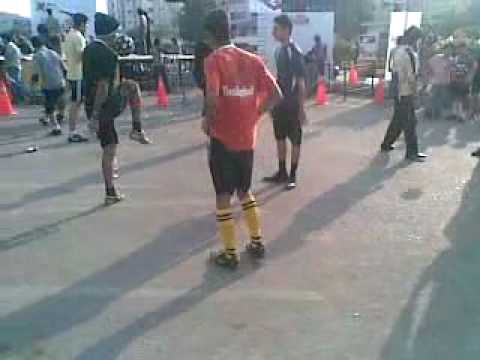 It is an amazing step by brand teams to introduce Pakistani talent internally as well as globally and as per my anticipation, there is a lot more to come in the coming years. I was not able to stay at the event for a long time and hence the following are the pictures that I was able to gather. Will update you with more once I get more confirmation about the winner and pictures. Geo Super was covering the event.