The Dirty War of Advertising!
|
This was a guest post written by Beenish Qureshi, who is a Visiting Faculty at Iqra University & Principal Strategist at Reverb 27.
Since the times are changing we are moving on to modernization. Our advertising industry is also incorporating aspects some of which are culturally misfit. However, let's not be too critical as they are catering to the new generation. They only show what we want to see. But taking that point forward, are we forgetting the concept of socially responsible marketing? While I teach Marketing to my students, in all of my chapters from Philip Kotler, the last slide has tips and ideas on how important it is to be socially responsible when it comes to marketing. While international marketing is moving towards ideas that save world… we in Pakistan are making advertisements that not only promote unethical ideas but we have no policies to actually ban such ads.
Now most of you are thinking this happens all over the world. Why am I only pointing Pakistan? Well because I care about the people of Pakistan and marketing because being a marketer I have a responsibility to guide when I work with different companies. So my concern is that why are the other marketers forgetting this point. What exactly am I talking about? Well… wait a bit cause I have examples to quote and show. So, as the advertising war becomes more competitive, advertisers are implementing unethical standards and calling it creativity. "Show the people modernization and they will accept it." Now here our audience is at fault because none of us actually complain. Right now my blog post will be read by many but only a few would agree. Reason? Modernization? Acceptance of unethical practices for fun and entertainment!
According to some people I know they say it's being open minded that counts…but isn't media one of the influential aspects of Pakistan? Don't they have a responsibility to show content that is good for society rather than negative? Enough of my blabbing let me prove this to you with the example below. I want you guys to watch this ad carefully. We have all seen this ad many times on TV but I am sure only 5% of the people actually noticed what all is wrong here.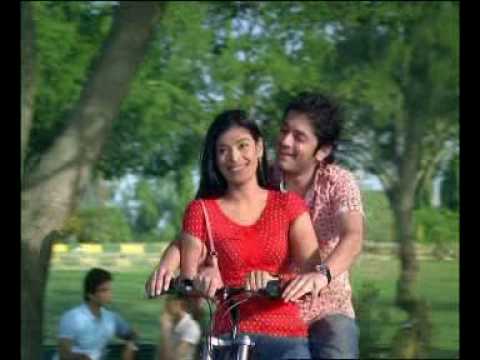 I won't even mention the dating part being promoted here. But how about the secretary scene which leads to "office sold" so is this promoting sex to get your way through any workplace? Doesn't that in anyway sound odd or offensive to you?
Secondly, the last scene shows it's okay to smoke and deceive your mom after having "freshup".  Is this acceptable by all? Aren't we actually teaching the new generation that it's okay to smoke and lie? Yes in real this is how it happens. However is it okay to publicly promote this through your brand? Endorsing something that is wrong makes it worse doesn't it?
So after watching this ad what message would the youth receive? It's okay to smoke, flirt and use sexual appeal in office to get your way. And here this ad has been running for quite some time on our televisions and none of us have complained. Yes including me… I am writing this after my students presented this ad to me for their assignment, which was to bring in unethical ads. However I am writing this post in a naive hope that agencies would start to think on what they are promoting.
Apart from the above Freshup ad we have all seen campaigns being made by Fair & Lovely  and now we have Fair & Handsome. Where they are openly promoting the concept that to be successful you have to look beautiful and fair. Yes no matter how much we object to this; such campaigns have been running for decades now and none of us have been able to stop them. But my question is why not?
Other examples of bad advertising are: Zong & Ufone war which everyone has seen on Facebook.  Ufone promoting free late night calls.. encouraging misuse of cell phone. Do you remember ads like "Did you Macleans your teeth today" this ad was so successful it's remembered till date. A wholesome ad conveying the message and creating top of mind. So what's the excuse now? Is it limited creativity?
So now my question is; will we actually perform any check on the content being posted and approved? Yes my post is mentioning some old ads but at least I am raising my voice. Will you join? Better late than never right?