When Meerkats and Coins are More Creative Than Pakistan
|
The ability to transcend traditional ideas, to be original, progressive, and imaginative that's what it means to be creative and advertising companies and are just oozing with creative ideas ready to be turned into campaigns. Or so you would think?
I remember when I visited Pakistan as a marketing student, Imran Khan just divorced Jemima and Zafarullah Khan Jamali resigned as Prime Minister, I joked at the time "I've only just arrived and look at how much I've changed in Pakistan." Obviously I had nothing to do with these events but if I did have the power to change something in Pakistan, after peace and prosperity, it would be the abysmal lack of creativity in the Pakistani marketing communications industry.
Let me explain… have you seen that ad with the celebrity holding the product and smiling?
Now it's not to say that these ads don't produce a return on investment for clients or that all the campaigns produced in Pakistan are uncreative… just most of them. Creative communications have the power to launch companies from virtual unknowns to market leaders.
Take the case of Cillit Bang, you would think you couldn't really be creative with a cleaning product. Wrong. In Germany Cillit Bang took 5 cent coins and half dipped them in their product leaving one half dirty and the other half clean. They then placed a sticker on every coin and distributed them throughout supermarket chains, leaving shoppers awed at how well Cillit Bang worked.
Or let us take an advertising example. Here's a before and after shot of CompareTheMarket.com. This was one of the company's early campaigns when they had a few percent of the market share: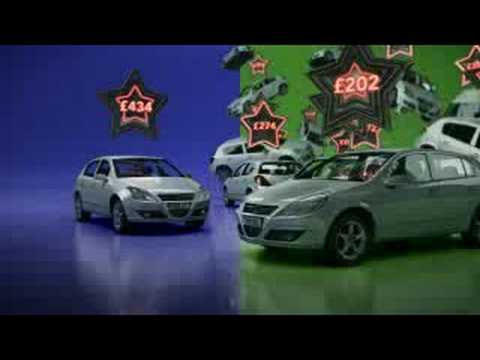 Now this is the campaign that made CompareTheMarket.com the fourth biggest comparison site in the UK: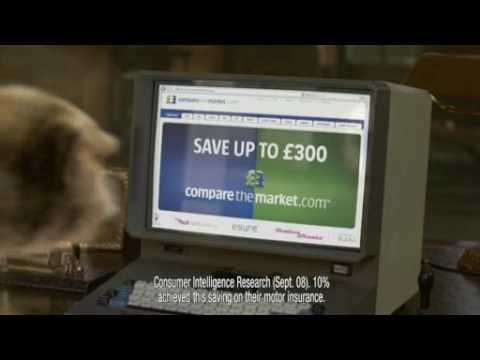 So what's the problem with ad agencies and marketing execs in Pakistan? Is it the lack of a meritocracy which leaves uncreative people in these jobs, is it the societal or business culture, personal inhibitions, I don't know. What I do know is that creativity is a driver of competitive advantage and the companies that go out in search of this advantage are more than likely to be out performing their competitors. It's the CEO's job to recruit the best possible people to ensure this competitive advantage and the Marketing departments job to ensure their communications are effective and that ad agencies really earn their money by meeting the brief.
However we can't get carried away with creativity we're in the business of making money not winning awards so it's not a matter of being creative but when to be creative. Sometimes a simple "This product for RS100" is the best way to go.