Brand Elections 2010
|
Brand Elections 2010
The Idea of Brand Elections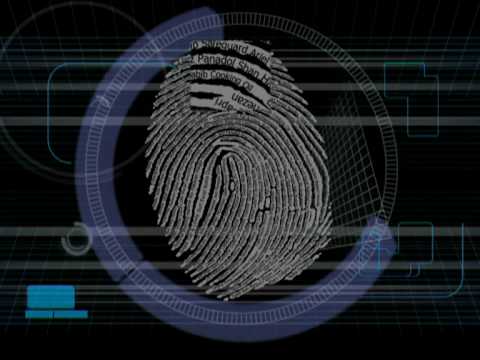 In a country of controversies and unfulfilled promises, brands perhaps are the only creed of heroes that actually deliver upon the pledges they make.  We are continuously electing them to help improve our lives.  This also in a way means that the entities that are governing us today are not at all mortals sitting in the constitutional office, but those placed at the retail shelf.
According to Shoaib Qureshy, Chief Strategy Officer at Bulls Eye Communications, the man behind this idea, "this idea is a cross between my love for Brands and my love for Pakistan".     "It is born out of my 2 very personal pains.  At one end this continuous inability I see of our politicians to serve the basic needs of our people and at this other end the desire to see brands occupying a much higher ground; having a greater purpose and vision of their existence".  "Brand Elections is a Big Idea for Brands". "To help brands realize and remind of the core of their existence that is too serve the consumer needs and to show them the way, as who knows in a country like Pakistan anything is possible, and they could be sitting in the Parliament House tomorrow and really serving our people at a much bigger level".
"So with this intent, we wanted marketers, to step ahead from just the myopic vision of traditional brand management that restricts us to just our own category centric look, by taking a more holistic and consumer centric view".   "Brand Elections is thus a step towards achieving a greater vision of the market.  It allows marketers to truly assess their brands worth vis a vis other brands that live in consumer hearts and minds.  It is an attempt to create a genuine marketing industry barometer for brands".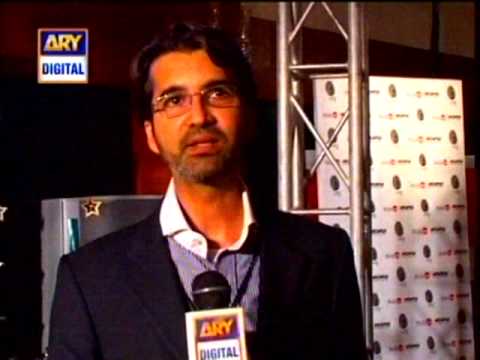 About the Research Methodology
The Brand Elections are built on authentic research data of Consumer Multimedia Index (CMi) which is the first of its kind and the largest single-source data in Pakistan with a most robust and representative 10,000 sample across 50 cities covering all SECs of Urban Pakistan.
This study was envisioned by the Pakistan's Advertiser's Society and substantiated by MEMRB, a leading multinational research organization.  CMi aims to become the marketing industry's 'common currency' given its many firsts. The imperatives of which include universe representation, reliability of results, quality assurance mechanisms and wide information coverage.
According to Abdul Sattar Babar, Country Head MEMRB, "It is a matter of immense pleasure and pride for me to be the torchbearer of an initiative like CMi. Brand Elections, as the most glaring and phenomenal derivative of CMi, is another landmark innovation of its own kind which qualifies the highest standards of trust and reliability in Brand Rankings.  As a recurrent exercise, Brand Elections will certainly harness better understanding of the competitive scenario with a democratically sustained perspective in days to come".
Both Males & Females aged 12+ belonging to all Socio-Economic Classes participated in the survey to vote for their favorite brands. The sample was designed in such a way that it exactly matches the universe characteristics by gender, age, SEC and geographical proportions hence the results are nationally representative in all aspects.
Approximately 3,500 brands out of 50+ product categories took part in the process. The selection of categories was aimed to ensure that it represents all walks of life.
A ranking mechanism is developed to ascertain winners within each category and across the entire industry which were benchmarked on international best practices for consumer polls on brands. This ranking mechanism was based on four key measures:
Above methodology ensures that each brand across all categories have an equal opportunity to score consumer votes and results are comparable between brands across all categories.
The Election Results
The Brand Elections results reveal a very interesting yet closely-fought election by the finest brands of Pakistan.  Just for perspective, the score difference between the overall 1st and the 5th brand alone was a mere 2.0 % points.  And to add more perspective specifically from the vote's casted angle, 1% point here translates into a 100 votes' difference and furthermore a 0.1% point lead translated into a 10 vote difference. But like in all elections even a single vote difference can turn the table and that has definitely happened here in some cases.
So all in all it was a very close result which shows the strength of so many brands out there and no wonder they are worthy of being the winners of these brand elections. There were some expected winners and some that surprised us as well but that goes on to prove that marketing is about results and at the end of the day it's the product performance that matters most, not the images and perceptions that are created through communications and media spends.
The results have been organized in a few ways to shed a deeper light into the dynamics of these brands.  Specifically these elections have produced the following results:
Overall Top 100 Brands of Pakistan
Top 20 Brands by Target Audience
Top 10 Brands by Region
Top 10 Brands by 50+ Categories
The people have chosen and the results are in… and whichever brands have won any specific election or else featured anywhere in these listings are all brands that matter in this country!
All the above election results are available in an exclusive Brand Elections 2010 Research Publication that can be bought.  Interested marketers can contact elections@be.com.pk
Top 10 Brands of Pakistan
Being the crème de la crème of the Pakistani marketplace, these Top 10 brands are the ones that have the strongest hold over the hearts and minds of the Pakistani people.  Surf Excel leads the pack, followed by National Foods at a close second.  Glamour brand LUX shines in at number 3, with Pepsi and Sooper high on their heels at the 4th and 5th position.  Nokia, Dawlance, Super Asia, and Mortein take the 6th, 7th, 8th and 9th position while Wall's closes the top 10 listing.
Top 10 Brands of Pakistan
Surf Excel
National
Lux
Pepsi
Sooper
Nokia
Dawlance
Super Asia
Mortien
Walls
Top 100 Brands of Pakistan
The brands that feature on the Top 100 list are worthy of a special accolade as this itself is a testimony to the strength of these brands and the hard work they have done over the years in their own constituencies.  They have won the confidence of the people of this country and are the definitive list of the who's who in Brands of Pakistan.
Top Brands by Target Audience
Top Brands by Male
While men are a very important demographic for some marketers as they are the decision makers, they are equally important for all as they definitely are the key shoppers. This principle shows in the results as Nokia sweeps the elections by this target audience and shows the power of the brand.  Top 10 brands listing by male are available in the research publication, which can be bought.
Top Brands by Female
Women matter when it comes to marketing and they are a key target audience for most categories and the elections results of this demographic shows exactly that. National Recipes emerge as a clear winner of the elections, showing the special importance of food in the lives of women. Top 10 brands listing by female are available in the research publication, which can be bought.
Top Brands by Youth
Pakistan is a young nation and this demographic can no longer be ignored by marketers. The badge value of Pepsi shines atop as we look at the election results in this target audience.  A lot of interesting conclusions can be drawn by smart marketers as they deeply study the Top 10 brands in this target audience.  Top 10 brands listing by youth is available in the research publication, which can be bought.
Target Audience
Winner Brand
Male
Nokia
Female
National
Youth
Pepsi
Top Brands by Region
Regions play a pivotal role in giving brands the power of mandate. Much like the political elections and politicians, brands have different reach depending on the physical domain they operate in. Some have a universal appeal, they speak true and sincerely into the hearts of voters, wherever they may hail from. Others choose to be more personal, as they garb their messages in more region-specific nuances.
Quite interesting results with Lux winning in Baluchistan and Khyber Pakhtunkhua. National Foods thanks to its recipe category stands tall in Punjab while Tapal Danedar wins the elections in Sindh.  The detailed Top 10 brands by each of the 4 regions are available in the research publication and can be bought.  They offer quite an interesting read for the analytical mind.
Region
Winner Brand
Sindh
Tapal Danedar
Balochistan
Lux
Punjab
National
Khyber Pakhtunkhawa
Lux
Top Brands by 50+ Categories
The individual category results show which brands rule which constituencies.  Top 10 brands by each of these category constituencies are available in the research publication.
Individual Category Results
| | | |
| --- | --- | --- |
| Main Category | Sub Category | Winner Brand |
| Communication | ISP | PTCL |
| | Mobile Phone | Nokia |
| | MSP | Ufone |
| Durables | Deep Freezer Brands | Dawlance |
| | Fridge | Dawlance |
| | Microwave Oven | Samsung |
| | Split/Window | Haire |
| | TV | Sony |
| | Washing Machine Brands | Super Asia |
| Financial | Bank Account | National Bank |
| | Banks Personal Loan | National Bank |
| | Credit Card | Bank Alfalah |
| | Debit card | Habib Bank |
| Food-Drinks | CSD | Pepsi |
| | Flavored Milk | Pakola |
| | JNSD | Shezan |
| | Mineral Water | Nestle Pure Life |
| | Tea | Tapal Danedar |
| Food-Household | Cooking Oil | Pakwaan |
| | Ghee | Dalda |
| | Jam/Jelly/Marmalade | National |
| | Ketchup | National |
| | Noodles | Maggie Noodles |
| | Packed Desserts | Rafhan |
| | Pickles | National |
| | Plain liquid Milk brands | Milk Pak |
| | Powdered Milk | Nido |
| | Recipes | National |
| | Spices | National |
| Food-Impulsive | Biscuits | Sooper |
| | Cigarette | Gold Leaf |
| | Fast food restaurant | KFC |
| | Ice Cream | Walls |
| | Salty Snack | Lays |
| Household Care | Insecticides | Mortien |
| | Laundry Detergents | Surf Excel |
| | Surface Cleaner | Harpic |
| | Tissue Paper | Rose Petal |
| Personal Care | Analgesic | Disprin |
| | Baby Products | Johnson & Johnson |
| | Diapers | Pampers |
| | Facial Wash/Cleanser | Clean & Clear |
| | Hair Removing | EU |
| | Sanitary Napkins | Always |
| | Shampoo | Sunsilk |
| | Skin Care Cream/Lotion | Fair n Lovely |
| | Soap | Lux |
| | Talcum/Pickly Heat Powder | Tibet |
| | Toothpaste/Toothpowder/Manjan | Colgate |
| Transportation | Airlines | PIA |
| | Car | Suzuki |
| | Fuel Stations | Shell |
| | Motorcycle | Honda |
| | | |
Conclusion
The results of the Brand Elections 2010 be it for overall Top 100 brands, by gender, by region or even for the 50+ category constituencies, offers a great insightful gold mine for the inquisitive mind. While it would be impossible to draw all the conclusions in this closing note, a few interesting points can be broadly addressed here.
First and foremost, if we look at the Top 100 brands make up vis a vis the category constituency they represent, 27 brands each have emerged from 'Household food' and 'Personal care' categories. This is followed by 15 brands from 'Drinks', 9 from 'Durables', 8 each from 'Household care' and 'Impulsive food', and 5 from the 'Communication' category. This in itself paints a bigger picture for the categories width and depth of presence in consumers' hearts and minds on one end and the strength of the individual brands within each of these categories.
When one takes a deeper look at some of the Top 10 Brands of Pakistan, including the likes of Surf Excel, Lux, Pepsi, Sooper, Nokia, and Dawlance, trying to decipher and understand what separates them from the rest of the brands that have managed to find a place in consumer preferences, the smart marketer can draw some very interesting learning.
These top brands are really powerful and vibrant properties that have been recognized and aggressively managed as potent business assets. Their corporate leadership understands that a powerful brand influences customer preference, strengthens the bottom line, and can even boost market valuation. Yet for many companies, their brand remains an uncultivated business asset.
Simplicity and clarity of purpose are the key ingredients of these top brands. They are well chiseled and focused.
Ask any one and they will say the same thing about them. These most powerful brands are not accidental. They have grown out of long-term strategies based on superior insight into brand dynamics: where the brand lives, who it affects and how it affects them, its inherent strengths and weaknesses, barriers and opportunities. Brand building is not a short-term marketing tactic for them. It's a long-term business building initiative, requiring strong leadership, intelligent thinking and consistent commitment to core equity building more than anything else.
So for those brands that aspire to climb higher on the list and do better in the next elections there are a lot of points to ponder over as you draw your own specific conclusions after reviewing all the election results.  Detailed Results are available in the Research Publication and which can be purchased by writing to elections@be.com.pk
The Brand Elections Research Publication
A 100 page Research Publication, Brand Elections 2010 is also available which showcases all the research data, detailed election results and analysis.  A great coffee table publication that provides you with valuable information in regards to the Top 100 brands of Pakistan, Top 10 brands by the Different Target Audiences, Top 10 Brands by All 4 Province, and Top 10 brands by 50+ categories.
A must have for all marketers!
Brand Elections 2010 showcases the true brands that rule the hearts and minds of the Pakistani consumer.
For more details contact:
Brand Elections Commission
2-D Mohammad Ali Society
Karachi, Pakistan
Tel: 021-3431-3245
Cell: 0345-234-1488 | 0333-238-7530
E-mail: elections@be.com.pk