Tesco's Strategy to Becoming #1 in South Korea
In order to become the number one grocery store in South Korea, Tesco could have either opened more outlets to reach a larger audience or use new media. Like many progressive companies, it took the latter (unconventional) approach.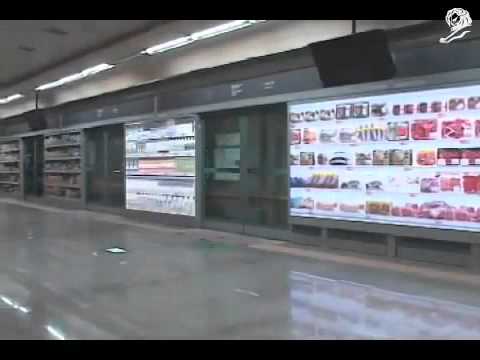 Pro's: Commuters of the worlds second hardest workers can productively use their train waiting down time to shop and pay on the spot, then return home to groceries, sparing them the wreck of shopping on the weekends.
Con's: While emerging markets like Pakistan are still getting used to the concept of the smart phone, there still lies a preference in physically shopping at stores for the 35+ age demographic. Products bought and sold online are usually technology or collectible oriented and dont pose a pressing issue expressed by YouTube user 'Minute2Dawn':
"I've read an article about the food industry before, the suppliers don't like to stock near-perish food, so they will try every means to sell them. Sometimes they put not-so-fresh strawberries under the fresh strawberries in a package to fool the customers. They spray water on apples to make them look fresh. They will deliver the near-expired products to you to clear out the old stock… That's why I like to go to a real shop, you can take a good look at the food."
But even so, consider that brands that help consumers save time with tools that make life simpler will build considerable loyalty, and that is something we really need in Pakistan. Personally I can only count on Engro to make something of this magnitude happen, and that too with greater results.
What do you think?
Babar Khan
Managing Director of Sociality360, Program Director of the Fat Torching Plan™ at BodyBeat Recreational Centre and believer in summoning eagles as a mode of transport to destroy rings instead of walking across provinces. Facebook: http://www.facebook.com/babarkj Twitter: @babarkj LinkedIn: http://www.linkedin.com/in/babarjaved Email: babar.javed@sociality360.com