Viral Marketing – ACHOO!!! Excuse Me!
Bless you! Viral marketing simply putting it is word of mouth advertising, because it has the characteristic of spreading like a flu virus. This is why it is called viral marketing. For some reason I felt the need to  sneeze in the title of this post, but it in no way reflects my health; well maybe mental health 😀 …
Viral marketing is basically spreading the word about something through "Word Of Mouth" or even using social networks like Facebook, Twitter, YouTube, etc. It can be one of the strongest tools that can be used to promote an idea or a message to the audiences; social networks are huge nowadays and since there are millions of regular visitors available on them, these networks can do miracles for a brand.
Companies are realizing that it is a great way to connect with the customers/consumers, in an online environment that is comfortable for both the companies as well as their target audiences. Plus the fact that it is a cheaper medium to capitalize on, is also a convincing factor.
A recent example of Viral Marketing was the coke zero campaign on YouTube. They made awesome ads packed with big budget action stunts and sequences and used YouTube to spread the message. This helped them appeal to a wider audience which hardly costed anything to promote since the videos were uploaded free on YouTube. People from around the world, got a chance to watch the Coke Zero ad campaign and this way the campaign was not confined to physical boundaries. And since the ads were about stunts and depicted a global culture, no regional boundaries were defined. A universal message to a universal audience.
Companies need to realize that marketing is becoming a tough job day by day. Clutter of products, brands and channels leaves little time and resources to impact your users mind through the traditional channels of communication. Reaching top of mind space is becoming tougher and tougher there is a need to look for newer options and newer ways of appealing to your audience; and in my view, viral marketing is a higher step in the right direction.
In Pakistan, more and more people are becoming internet savvy. We have over half a million Facebook users and lots of businesses would find their target market online. They say that the industrial age is over, and this is the beginning of the information age. We should start understanding that the conventional marketing has limitations of its own with changes in lifestyles and consumer habits. And I believe that it is about time for Pakistan to get up and go ahead with the times. Viral marketing, guerrilla marketing, etc. are the terms of the age, and its time to step up people. Game on!! 😀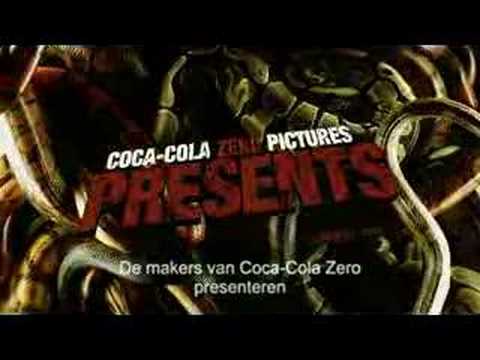 Moazzam K
BIO: Moazzam Kamran. Currently Assistant Marketing Manager at Cyber Internet Services Pvt. Ltd.(CYBERNET). Past experience includes working for Dawlance Pakistan as Assistant Manager Communications and as Assistant Manager Marketing Research. VISION: I am also a teacher at SZABIST Karachi. All my life I have had the vision of empowering our youth instead of spoon feeding them facts we need to build up their concepts and nurture their Creativity. We need to create thinkers, leaders and visionaries because that is the only way Pakistan can florish. Finally to all my readers I hope I can make your experience at Pakmediablog as intersting and as fun as possible.