50:50 – Comedy at its Best
|
How many people remember 50:50? Or rather how many do NOT remember 50:50?  It was one of the best skit shows of the 1980's that used to come on PTV.  And could very easily be considered the best of all Pakistani softwares.
It was comedy at its best.  From movies to cricket to social scenarios being publicised in the program. Shoaib Mansoor knew how to handle the military regime at that time. Even PTV had  issues on various occasions and there was alot of red tapism but still the 50:50 crew managed to make us laugh endlessly. In fact, in those times things were much tougher for the people working in media  and it was a hell to get their hard and creative work go on air – because everything had to go through the extremely rigid policies.
Another unique thing about this amazing show was the hot combo which could never be formed again with the likes of Shoaib Mansoor leading the concept with versatile actors like Ismail Tara, Majid Jehangir, Zeba Shahnaz and many others.
Kids who watched this show still love catching a glimpse of it. I have actually seen many youngsters watching the 50:50 videos on youtube during their lunch break in offices as well and it's a treat to watch these videos together.  In fact, if you ask the true 50:50 fans they will actually tell you about their favorite videos in great detail.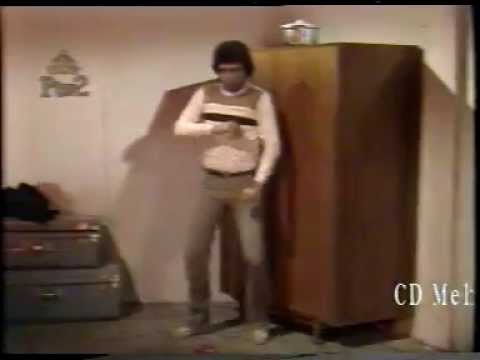 This is an edge that not many softwares have and 50:50 definitely stood out because of it's uniqueness, boldness and honest attempt of providing entertainment to everyone. It is rightly considered a legendary show and shall remain to be so forever!
We are lucky that this was a Pakistani software and we should all feel proud of this fact. But have we really given the show and its entire team the right level of respect and honour that they deserve for such excellent work?