Pepsi – Badal Do Zamana
|
It is not a new phenomenon that for quite sometime Pepsi's commercials are just not upto the mark. They are no longer inspirational. They don't possess the sort of passion that Pepsi ads used to have once upon a time. Another reason could be that for years Pepsi was alone but it's only for the past couple of years that Coke has become active in our market and so the competition has become way too aggressive. And the comparisons may not end.
Especially, since the Pepsify ads went on air the comments of the youth are not positive. Advertisers too have criticized the Pepsify Adnan Sami and Annie ad way too much. Followed by the Pepsi Football ad which was an absolute blunder after it's local adaptation. The football ad had an extremely confused unprofessional feel to it throughout.
People still ask the same question, which is, "What do they mean by the term Pepsify"? Although I always felt that the overall concept behind Pepsify – the youth having the empowerment to change the world the way they want to, was great but it was never communicated well to the common man.
But coming to the present, the new Pepsi thematic which is currently on air as well has gained some attention.  It did have all the right intentions to be patriotic, optimistic and passionate and in a way it does display all that too. But now, it seems that is not enough and people are all set to find the flaws anyway because the opportunities never seem to end.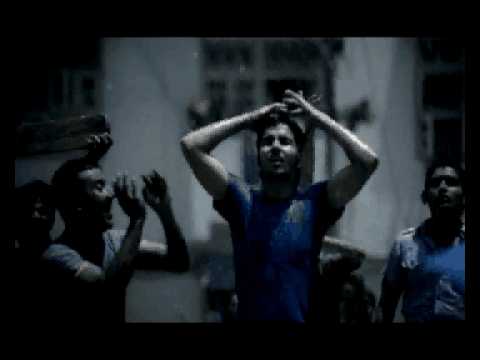 Anyway the overall feedback on Pepsi I gathered from various sources in media, advertising and a few students didn't just revolve around this particular ad but also had a lot of other factors highlighted too which are as follows:
–         The ad is similar to some old Nike ad
–         Some also feel that it is very similar to Coke's World Cup Ad with the patriotic song (Bolay junoon, bolay zameen, bolay imaan) but the Pepsi ad is not as natural as the Coke ad was
–         Call is just not the sort of band that goes with Pepsi's profile
–         Coke has owned the music platform now after Coke Studio 2. The youth and even adults are aware of it and the hype has played its part again for Coke
–          Also while Coke is following a planned strategy of taking one step at a time for instance with Coke Studio 1 last year and this summer Coke Studio 2 with a stronger artist list, while Pepsi is doing one of events/concerts which people forget in no time.
–         All the great singers/artists are mostly associated with Coke now via Coke Studio leaving lesser options for Pepsi when it comes to music
–         Coke is creating an interactive/connection or bond with the youth via the music platform.
–         And the most important point being that the song says Pepsi se hai Zamana and then in the end the message is "Badal Do Zamana" so many people say that are they trying to say to change the world and switch from Pepsi.
–         After Pakistan won T20 World Cup, the Pepsi streamers say Badal Dia Zamana so some students cracked up that yeah we have changed are drinks to Coke.
You can always give your feedback. I personally didn't like this Pepsi ad also. I have not enjoyed any local Pepsi ad for quite sometime now. But I do feel the red light is blinking for long now and not much has been done as far as Pepsi's communication messages are concerned.